No-one on the Costa Blanca has produced more Wedding films than Viva TV. The reason for this is that we are utterly reliable and our multi-camera productions are produced quickly and to a very high standard.
All the top wedding organisers recommend us and we have countless very satisfied clients who appreciate the professional manner in which we record their special day.
See below for our packages.
Care
We will consult with you prior to your wedding to ensure that any special requests are fulfilled – style, music, special shots, credits etc. Or if you would prefer to leave it to us, the experts, you can with confidence. It's all part of our service.
Quality
We have produced hundreds of wedding films and we pride ourselves in expertly editing them to produce a personal, customised and entertaining wedding film. We don't use pre-made templates or stock effects, every video we produce is entirely bespoke!
Professionalism
We always use a minimum of 3 broadcast quality cameras and always use 2 microphones – one to pick up the couple and one for the celebrant or vicar. If available we will plug directly into the PA system. Everything we do is to get the best possible result.
Our Team
With over 40 years of broadcast experience we think we know a little about making good TV and at least as important – people like us!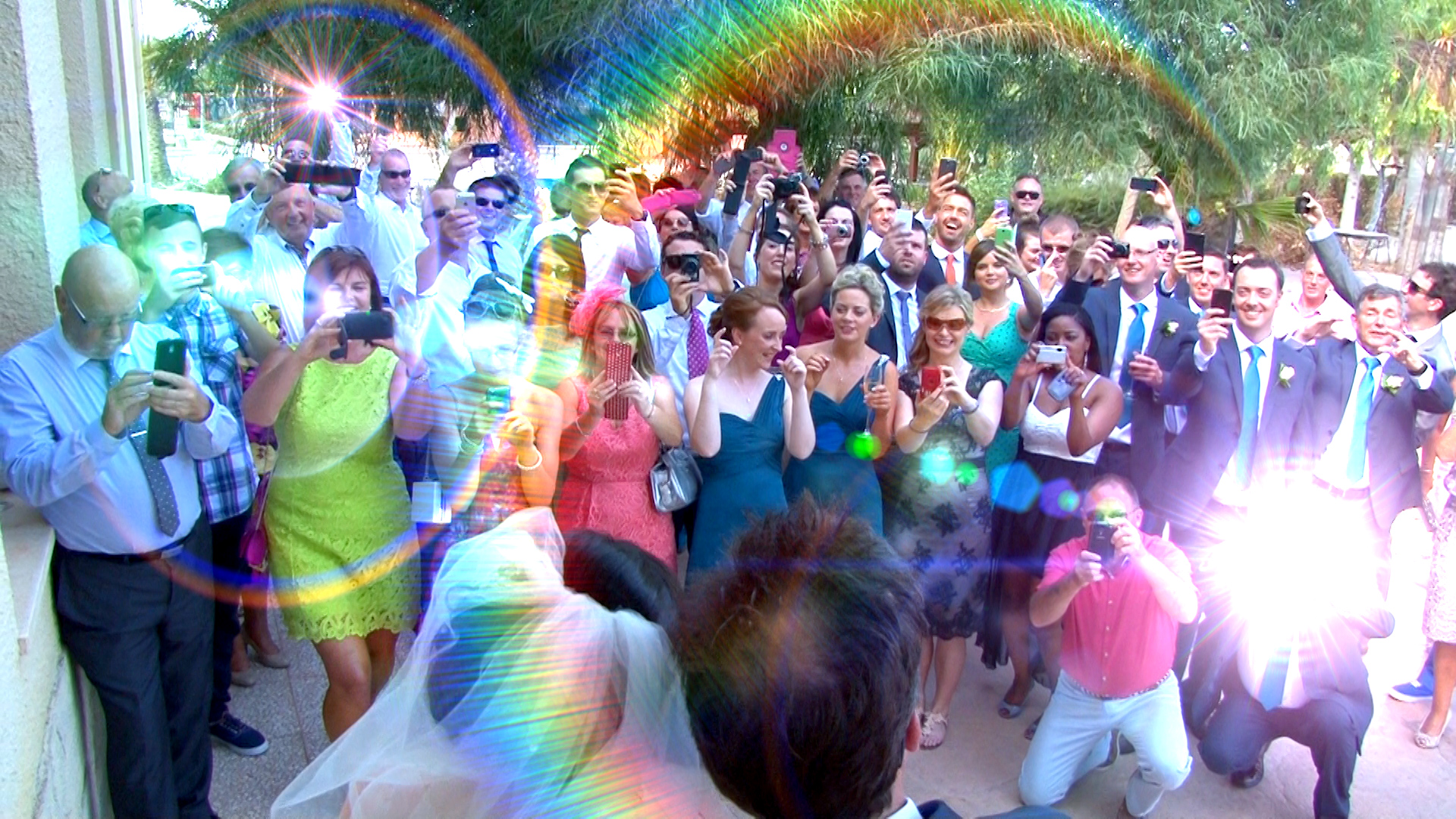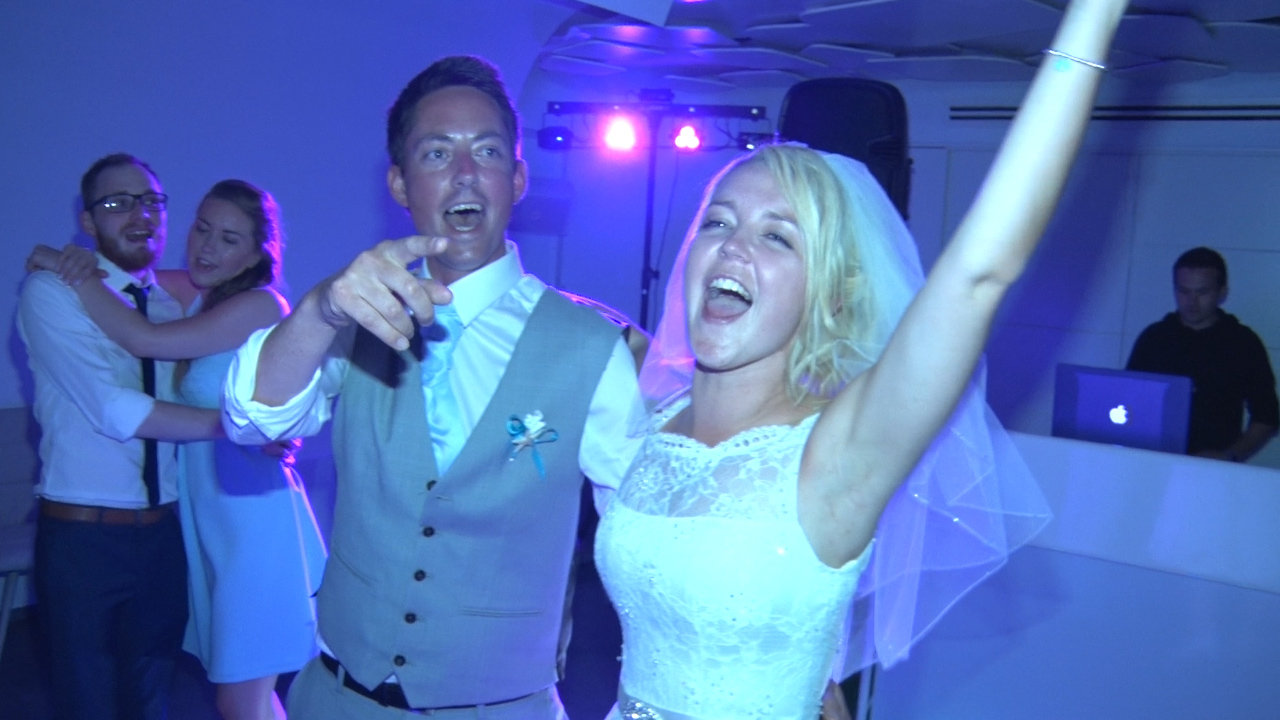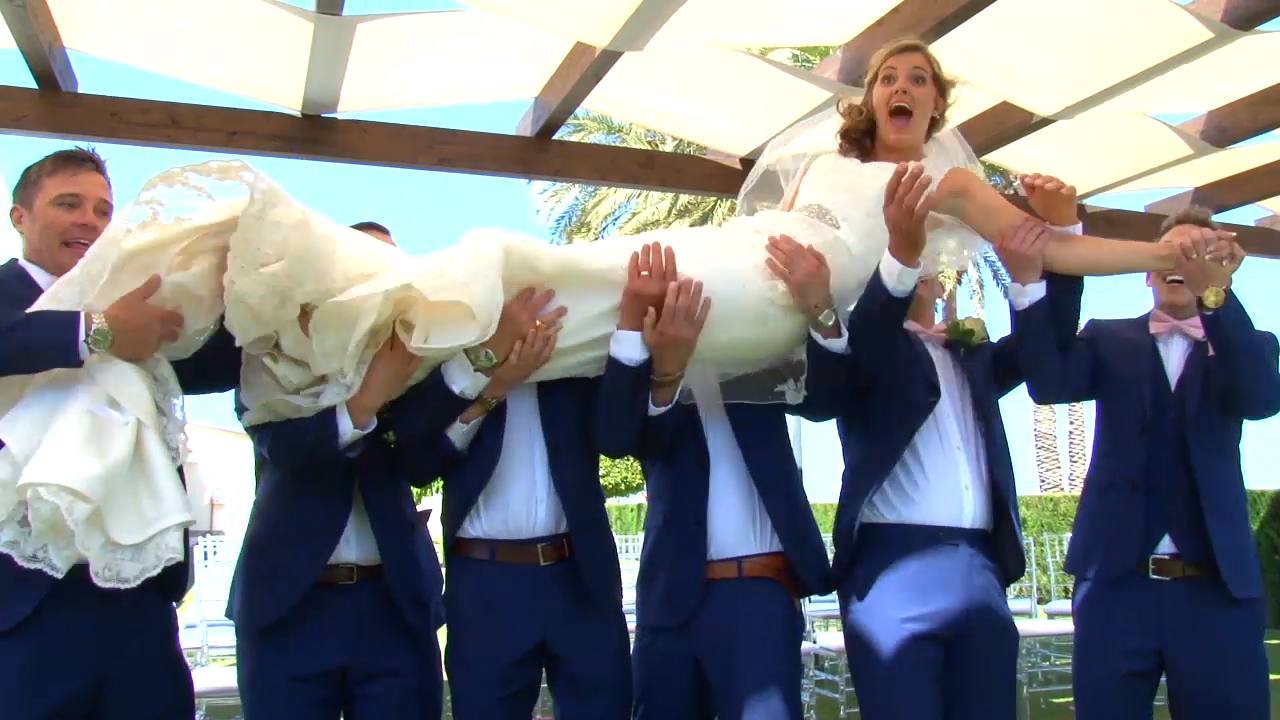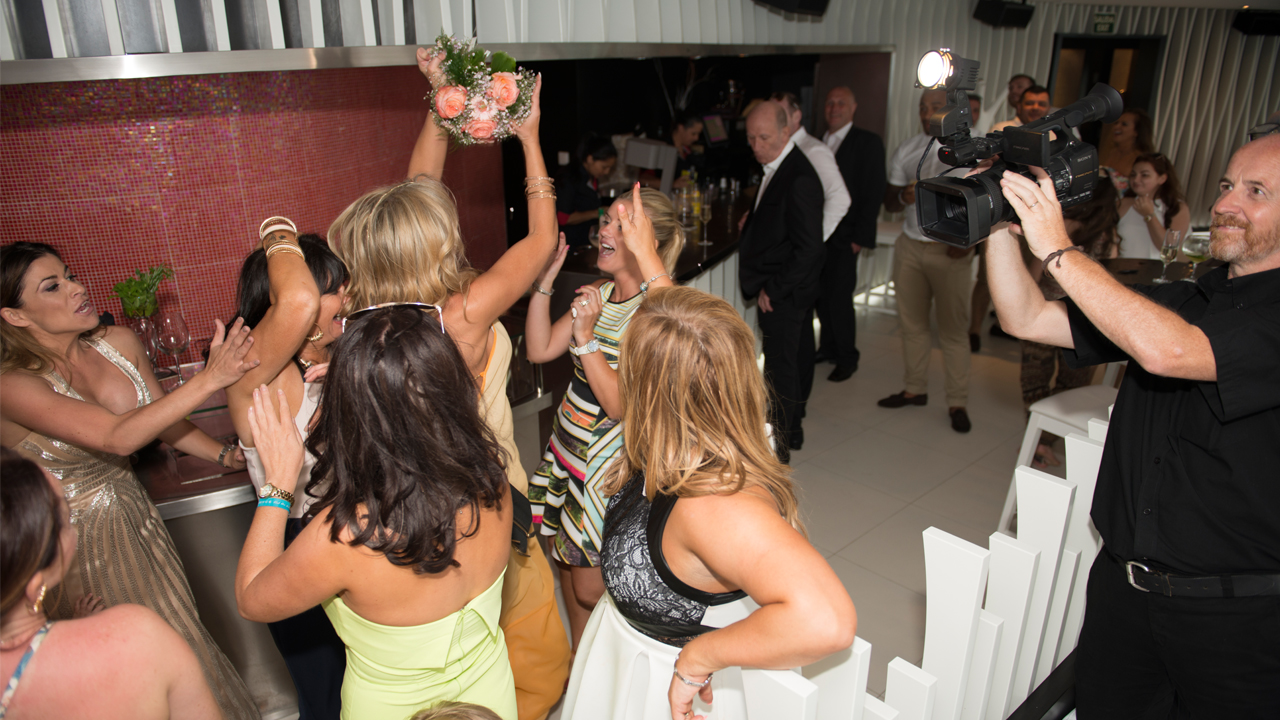 Our Pride
Every wedding we film is different and we pride ourselves in making each video unique, individual and a pleasure to watch. We think you'll agree!
Our Packages
Choose a package that suits your budget and requirements
Our Clients Think We're Great!
"It was such a special moment watching our DVD for the first time, and the way you have made it with all the editing touches is really magical for us.
We are so happy we found Viva TV and ever since have been raving about having videographers at weddings, as it is such a beautiful way to capture the special day. You took our wine theme so well and we loved the intros and added touches within the DVD, to make it extra special.
We have now watched the DVD so many times, showing family and friends, they have all commented on how great the DVD is and how they thought you were so professional and friendly on the day!
You have given us something that we can re-live it over and over again and treasure it for years to come!!
Thank you so much again. "
"I just wanted to Thank you and the Team for the AMAZING job you did. My wedding video was SO important to me and it went above and beyond all my expectations. We just LOVE it and I'm so glad I left the music to you, you totally rocked it!!!!!
It was such a pleasure to have you all around on the day and I really can t thank you enough. And down to the presentation of the box and the pics on the DVD . Amazing!"
"Thank you so so much!! We are absolutely delighted with it! The whole thing is fantastic, from the background music, the lead up to the ceremony where you show what the bride/groom/guests are all doing, through to montage at the end. I was very reluctant to have messages recorded from guests and to record one myself but now Im so glad I did. Your service was very discreet and I didnt really notice you filming during the day. Thanks so much for everything."
"We received the dvd and I just wanted to thank you for for doing such an amazing job.
The quality is amazing and you have done it so quickly and efficiently.
I absolutely wouldn't hesitate to recommend you to anyone. You were a pleasure to have around and my family still mention how lovely you were.
Thank you again!"
"Richard, my Compliments on a wonderful and well made recording of the day. We all found it to be a truly professional and personal video of the wedding.
Congratulations to you and your team, well done and a huge Thank You for the great memories.
You are a credit to your profession."
"Firstly, we would like to take this opportunity to thank you so much for our amazing wedding video! You and the team have managed to capture our special day in the most unique and personalised way possible – we really can't express how much the style of the whole thing suits us! And the way you have captured our Wedfest Festival theme is just perfect!
Our friends and family who have seen the video (more than once!) also agree and this is testament to the fantastic job you have done.
If we can write testimonial or review for you, I would be extremely happy to do so as any couple would be lucky to have your work as an unforgettable wedding memory.
Again, Thanks you so much!"
"We have received and looked through our wedding video over the weekend and WOW!  It is amazing and surpassed all our expectations! You really captured the essence of our special day and it really took it back to that amazing day we both had.
The professionalism and quality of the editing and the filming itself are fantastic and we thank you from the bottom of our hearts for giving us the opportunity to have watch these special memories over and over again.   The marryoke was brilliant and you did a great job so thank you! As a wedding planner I know how hard it is to get everything the bride and groom wants for their day but you really did capture everything we could have hoped for, so thank you!
We would certainly recommend you!"
"We have just received our wedding video!!. It is absolutely fantastic!!!. We are both thrilled with it!!!
Thank you so so much for capturing every moment perfectly. The quality, music and the way you captured all the wonderful memories of the day is very touching. We especially love the messages from our guests. Again it could not be more perfect.
It is very different to other wedding videos here in Ireland, you have made it like a movie which is something very special.
Thank you so much again Richard. You have truly captured every aspect of our day and we are very grateful.
You were great fun and made everything so relaxed for us.
A BIG heartfelt thank you!!!!"
"We got the DVD – it's absolutely brilliant! Watched it about 5 times already!! The parents got their copies too and loved them so great to have. It was put together so well and I can't thank you and your team enough for all the beautiful moments you captured.
Thanks again"
"We received our dvd and we were absolutely delighted with it. It brought lots of tears and giggles. Especially love how you edited the guests messages with the lads singing. Very well done. Got our music perfect. A great keepsake To have .. I've only watched it 4 times so far lol
Yous were fantastic on the day . Thanks a million. Would highly recommend you"
"…its just fabulous! We feel like we are watching a Hollywood wedding. Love the music and you really captured a fun day .
Can't thank you enough xxxx
"Thank you again you did a beautiful job, we loved every minute of it and Zaza was enjoying the video also soooooo much, thank you ❣❣xx"
"Just a wee email to thank you for our DVD, it is amazing and we love it! It couldn't be any more perfect!!
You were a pleasure to work with and would definitely recommend you if we know anyone getting married in Murcia."